Play/Climbing Equipment
We have been very lucky to be able to replace our old outdoor play equipment with some brand new climbing apparatus.
The school councillors were involved in the design and chose the one we have from 3 different designs and companies.
Otis and Jake met the builders who explained where they were putting each piece of apparatus and how they linked together.
We have been watching with excitement as the apparatus was put in.
The all-weather surface and path to it will mean we can use it during the whole year and we can't wait to try it out.
Otis and Jake tested out the equipment and said "It is amazing but also challenging, it is lots of fun and the green bit is very bouncy."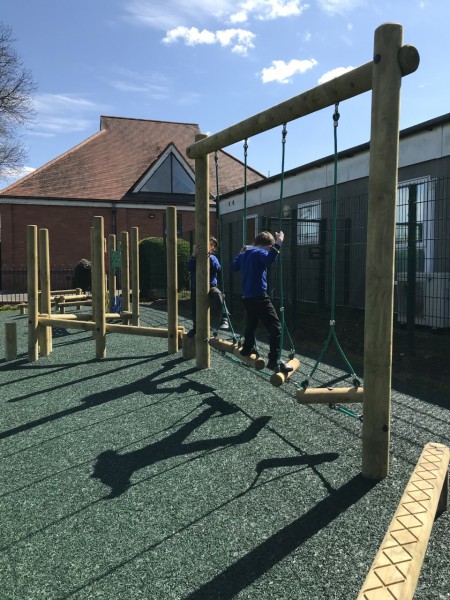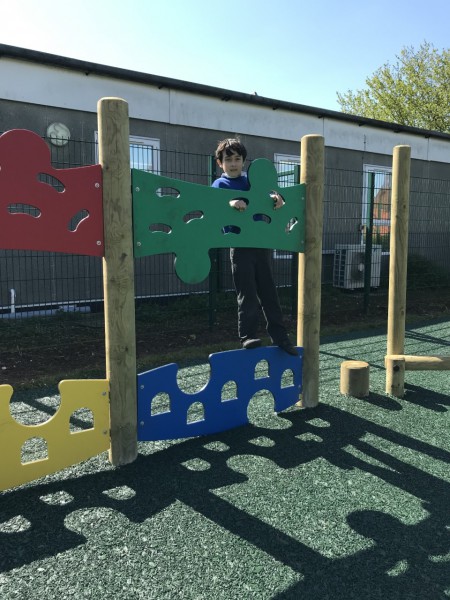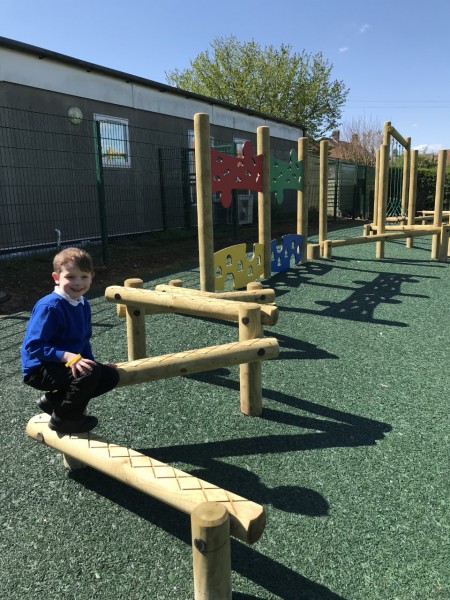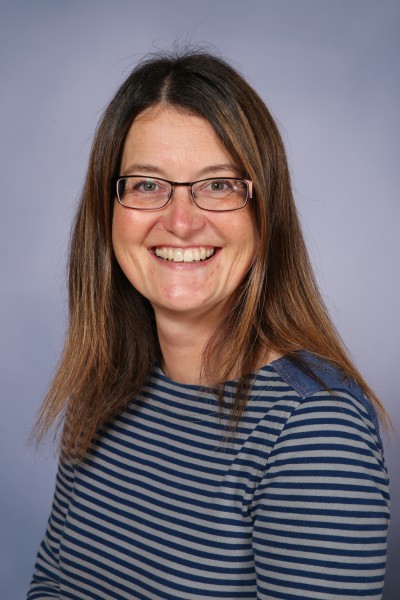 Worry Support
The worry club is on Tuesdays at 12.15pm. We will be doing crafts, games, yoga, reading books and calm time. Our job is to help children with anxiety and sad emotions to feel better.
The teachers will choose a child from each class to attend each week. We will do crafts, games, dancing and mindful colouring. My job is to make people laugh and feel better with the help of Mrs Moncaster and Mrs Tilley.
Worry club is a club to talk to year 2 wellbeing councillors – Camille, Max and Autumn. Our job is to help the children become happy and enjoy their time in the club and at school.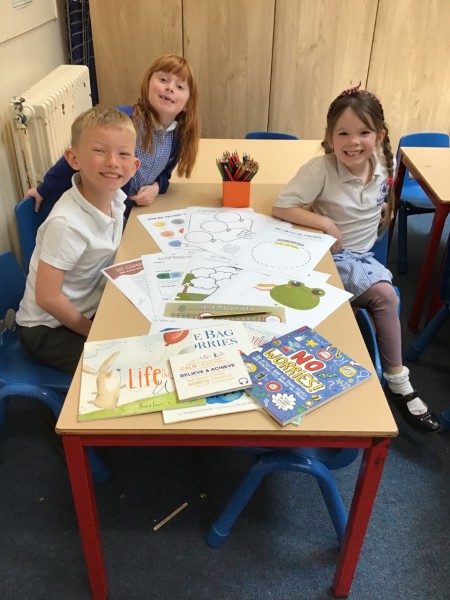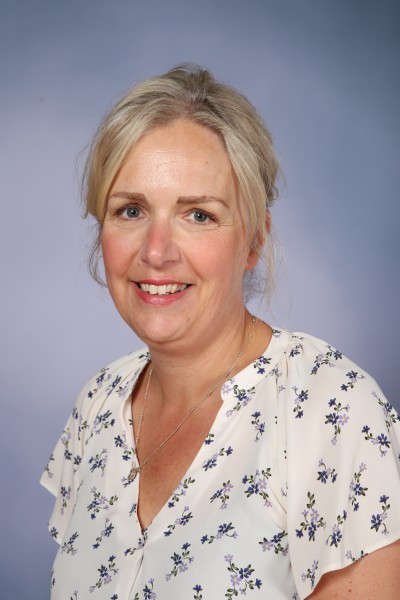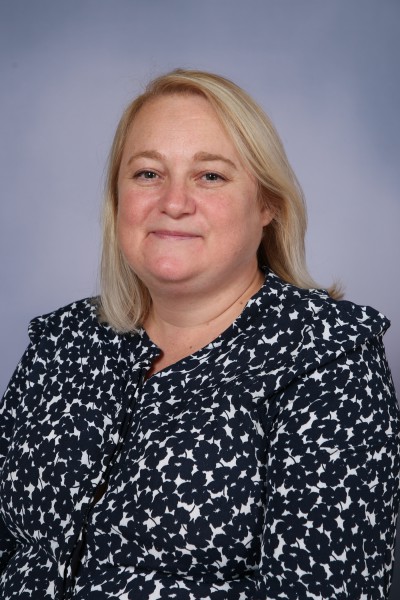 Guinea Pigs
We have a rota so that each class knows when it is their day to feed and stroke Robert and Miles. They like to eat carrots and the vegetables from our lunch. They do eat a lot. They are usually asleep in their tunnel but they wake up when we go out at break times. The Year 1 children like to say hello to them when they come back from playtime. When we hold them, they leave lots of hair on our uniform. Robert squeaks really loudly. Having a school pet makes us really happy.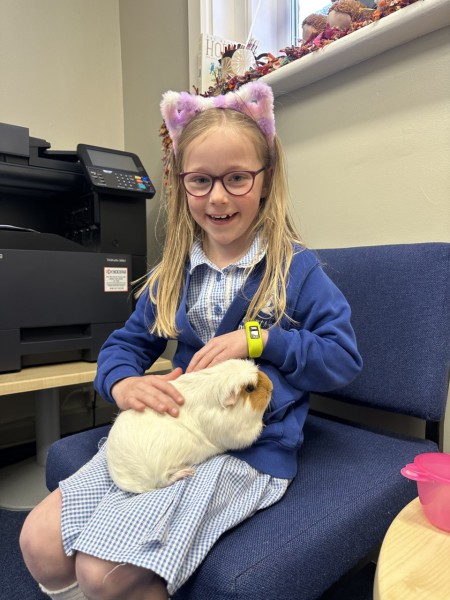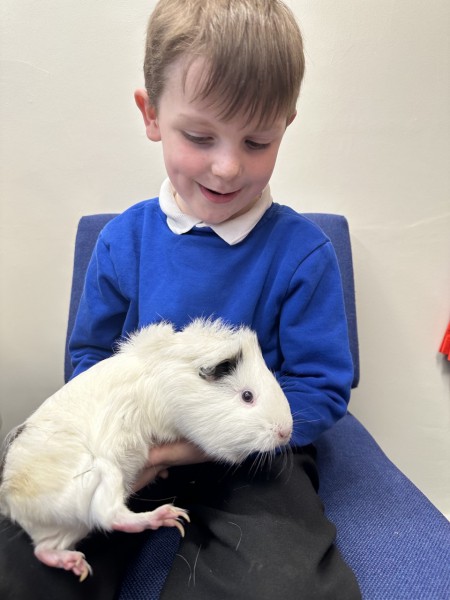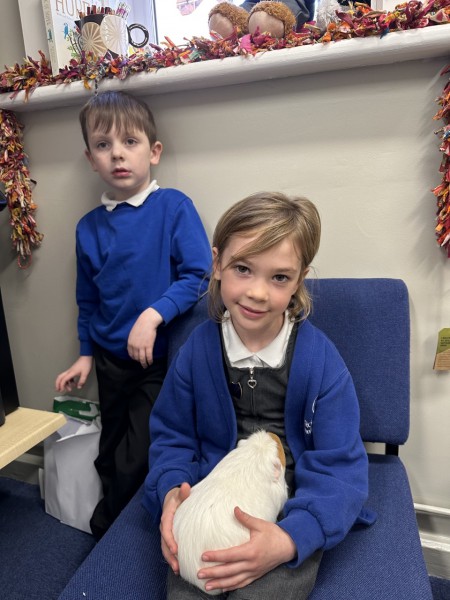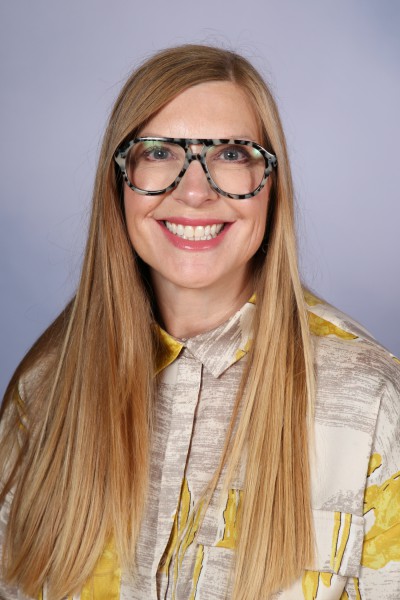 Lunch
We took a questionnaire to every child in school to ask them about what their favourite dinner was and what they didn't like. We are going to speak to John, our school chef to share what we found out. Since John has started the lunches are really good and more children are having school dinners because it is so delicious. We really liked his yoghurt and banana pudding. We are going to be growing lots of vegetables with Mrs Wright and are starting a new grow club. We want to grow strawberries and cucumbers and potatoes.