Latest News
Latest News
We're Ofsted 'Good'!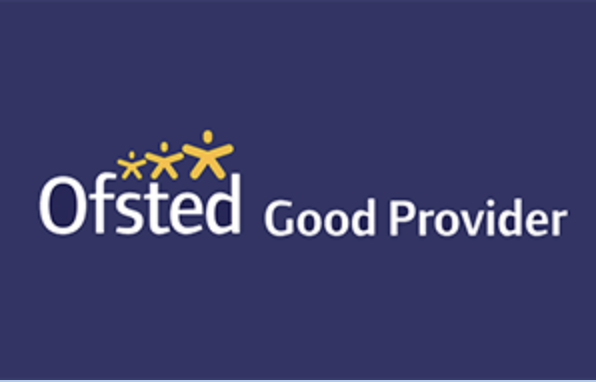 We are absolutely delighted at receiving a 'Good' Ofsted rating in our first inspection under the new Education Inspection Framework (EIF), following one of the most challenging periods that schools have ever had to face.
Despite the disruption caused over the last two school years by the global pandemic, Ofsted recognised that pupils live out our school's motto, 'work hard, be kind', and enjoy coming to school.
Pupils say they have lots of friends and their teachers care about them and keep them safe.
Ofsted said that pupils learn to do the best they can, right from the early years, and every pupil in school is well-known by staff.
Leaders are ambitious for all pupils – they are keen to ensure that all pupils read well and develop a love of reading. Staff read with pupils regularly, including during breakfast and after school clubs.
Pupils with Special Educational Needs and/or Disabilities (SEND) access the same curriculum as their peers and have the same opportunities as others in all aspects of school life.
The school's Personal, Social and Health Education (PSHE) curriculum covers a wide range of topics. Pupils learn about how to be a good friend. They learn about the diverse world they live in. They know what it means to be respectful. Pupils enjoy opportunities to discuss and debate issues such as civil rights.
Sonja Adams, Head Teacher, said:
"We are absolutely delighted to continue to be officially recognised as a 'Good' school by Ofsted. We are the oldest school in Bingham and we pride ourselves on the relationships we have with our families and the local community.

"From turning on the Christmas lights in the town and singing carols at the care homes, to our harvest celebration at the local church, we like to get involved in all aspects of the community.

"We are a rapidly-growing school who have welcomed many families from overseas and value the growing diversity as we learn first-hand about the different cultures around us.

"We are thrilled that our achievements and quality of provision has been officially recognised."
Celia Smith, Executive Head Teacher, commented:
"The rating from Ofsted is a reflection of the hard work and dedication of all staff at Robert Miles Infants and the children in their care. The systems they have in place enable all pupils to make exceptional progress.

"We would welcome visits from anyone within the community so they can see and feel what being educated in this amazing school is like."
Kausor Amin-Ali, Chair of Governors, added:
"As Chair of Governors, I am delighted to see formal, positive recognition by Ofsted of all the hard work by the staff and the children at Robert Miles Infant School, led by the Head Teacher, Mrs Sonja Adams.

"This is an excellent foundation for our school to go from strength to strength in the future."
July 2022
| M | T | W | T | F | WE |
| --- | --- | --- | --- | --- | --- |
| | | | | 1 | 2 |
| 4 | 5 | 6 | 7 | 8 | 9 |
| 11 | 12 | 13 | 14 | 15 | 16 |
| 18 | 19 | 20 | 21 | 22 | 23 |
| 25 | 26 | 27 | 28 | 29 | 30 |